How to fast-track the recruitment process and keep new hires happy
The latest digital solutions can help HR professionals streamline and speed up recruitment processes, while improving staff engagement and retention
Sign up to watch
With around half of businesses currently experiencing a shortage of workers, it's crucial for HR & Recruitment professionals to understand their organisation's staffing needs and react to them quickly. But the recruitment process can be long, complicated and full of disappointments – both for employers and candidates.
Digitising recruitment processes can help get the best applicants into posts quickly and efficiently, encompassing everything from arranging interviews to pre-employment checks to arranging interviews and getting new hires ready for their first day at work.
Join this PM Insight webinar, produced in collaboration with Civica, as we discuss how technology can help organisations streamline their recruitment processes to keep their operations running smoothly. Including:
Advertising jobs – How can automation help you reach untapped talent on social media, jobs boards and talent pools? And which channels get the best response?

Shortlisting applicants – How can technology help organisations to plan, shortlist and approve applicants in a fair and unbiased way?

Remote interviewing – How can video conferencing technology, such as Microsoft Teams, save time and money for recruiters and candidates during the interview process?

Onboarding – Why is getting new hires start-date ready so important, and how can early digital interaction personalise a new recruit's journey?

Collaborative working – How can digitising other processes, such as HR admin, payroll and occupational health, help organisation's improve staff retention – thereby alleviating pressure on recruitment?
Civica
http://www.civica.com
Civica is a market-leading specialist in cloud software, digital solutions and managed services that help teams and organisations around the world to transform the way they work. Combining exceptional customer focus, experience and commitment, Civica supplies more than 3,000 major organisations in 10 countries around the world.
Speakers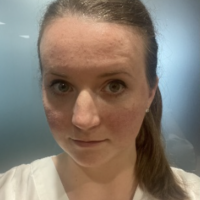 Sylwia Misko
Shared Recruitment & Service Development Manager
North London Partners Shared Services
Bio
Lucretia DeVeer
People Partner (Resourcing)
Birmingham and Solihull Mental Health NHS Foundation Trust
share
An error occurred trying to play the stream. Please reload the page and try again.
Close

Simon Fanshawe OBE
MD
Diversity by Design
Simon Fanshawe OBE is a diversity consultant, broadcaster and author. He is the co-founder of Diversity by Design which supports organisations to truly diversify their senior people. His latest book "The Power of Difference – where the complexities of diversity and inclusion meet practical solutions" will be published on December 3 rd 2021 (in the UK and 28th Dec in the US) by Kogan Page.
Diversity by Design is currently running a significant trial of Recruiting for Difference (RfD) – the process we have developed to design out the bias in hiring and promotion. Clients include: 12 NHS Trusts over the last year, Sheffield, Cardiff, Exeter, Manchester, Nottingham, Newcastle, Universities; Amey, the Civil Service, Chubb, College of Policing, Co-op Food, Costa, Coventry Council, East Sussex Fire & Rescue, GCHQ, Leeds Building Society, NSPCC, Skipton Building Society, The Army, Thomson Reuters, Toyota.
He is currently on the Board of Powerful Women and is Chairman of Hexagon Housing Association. He was Chairman of Sussex University 2007-13, a non-exec director of Housing & Care 21, a Governor of the Museum of London and on the Board of Brighton Dome & Festival. He was a co-founder of Stonewall and of the Kaleidoscope Trust.
He was awarded an OBE in 2013 for services to Higher Education and made an Honorary Doctor of the University of Sussex for services to diversity and human rights.

Robin Postance
Product Director
Civica
I work as Product and Strategy Director for Civica UK Ltd's Workforce Solutions business supporting over 200 organisations' People Teams with their software and operational strategies. My mission is to deliver the best intelligent software to improve people's lives. Being the best means high value without compromising on quality, delivering a great user experience, and collaborating to deliver integrated capabilities. I'm passionate about people management, workforce strategy and technological innovation.
After graduating from Sheffield Business School with an MSc in Human Resource Management and becoming an Associate of the CIPD, I've worked in the HR departments of Social enterprises and Community Interest Companies. There I began to employ innovative recruitment techniques to support clinicians with their delivery of care.
Working for Civica since 2010, I've strived to go above and beyond when supporting customers and communities. Most recently during the pandemic I've made a difference on several pivotal recruitment projects, maximising exposure of job roles specific to the pandemic, fast-tracking Disclosure and Barring Service (DBS) checks and facilitating the delivery of remote interviews and identity checks.
I'm also a passionate Geographer who brings economic, environmental, and social sustainability goals into my work, recognises the importance of culture in organisational change and uses data to obtain insights and improve.

Sylwia Misko
Shared Recruitment & Service Development Manager
North London Partners Shared Services
Sylwia Misko is a Service Development Manager at North London Partners Shared Recruitment Services, with experience in generalist HR and project management. Currently leading on a range of service enhancement initiatives, with strong focus on designing and implementing automation to streamline processes. Recently delivered service developments include virtual ID checks, electronic new starter forms and roll out of over 20 automated processes across the North London Partners. Passionate about efficiency, continuous development, and people.

Edward Craig
Head of Content Labs
People Management (Host)
Edward Craig is head of Content Labs at People Management Insight.