Webinar
One hour
Employee engagement
It's the billion pound question as businesses everywhere compete for talent.
A plethora of research shows that happy, engaged employees are more productive and less likely to leave an organisation, and that potential employees are more likely to apply for jobs at companies with a reputation for valuing their people.
This webinar marks the release of the EX50 report, a collaboration between Zone, Cognizant Digital Experience, People Management and Management Today, which celebrates the individuals championing employee experience.

We're exploring what makes an outstanding employee experience, the organisations that put people's needs first and tips on improving working culture.
Join us for an important, interactive conversation about the employee experience – and hear from HR professionals on our EX50 list that are leading the way.
Speakers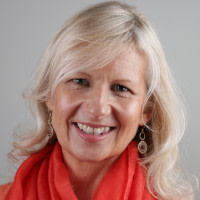 Suzanne Bidlake
Contributing Editor
People Management Insight (Host)
share
An error occurred trying to play the stream. Please reload the page and try again.
Close

Amy Grieves
Organisation Development Business Lead Consumer Healthcare
GSK
Amy has enjoyed an eclectic and exciting career to date spanning sectors of FMCG, Luxury Goods, Retail, Pharma and Consumer Healthcare.
Having joined GSK 11 years ago, Amy gained a wealth of experience across the organisation spanning Supply Chain, Change, Transformation, Strategy, Learning and Development. In 2018 she, along with three colleagues, set up the first GSK Employee Experience team, setting the EX strategy, developing the employee value proposition and engaging c120,000 employees in the quest for an experience that drives positive impact for employees, consumers and shareholders. In her current role as Organisation Development Business Lead, she continues to thrive on discovering the connections and conditions that unlocks human experience and performance, where dots can connect, where aha moments can shine.
She lives in Somerset with her husband and two dogs, is partial to great food, a cheeky glass of wine and loves great music (rubbish at singing and dancing but enjoys both behind closed doors!)

Stuart Branch
Chief People & Technology Officer
Weetabix
Stuart has over 15 years' executive level experience in business. His career has taken in a diverse range of sectors – from hospitality and retail, to financial services to manufacturing – where he has driven business change at an extensive scale.
His customer-centric, commercially-focused approach is perfectly suited to the fast-paced world of FMCG. Now responsible for the organisation and
effectiveness of people, systems, technology, culture & performance of The Weetabix Food Company creating and executing the Weetabix People, Information & Technology Agenda. His work particularly focuses on organisation design, talent & capability, employee engagement, business systems & processes, data & insight, as well as leadership development, performance and reward.
He describes his role as continuing to make Weetabix a great place to do great work. He believes that both HR & IT add value through serving customers and business partnering to build individual and organisational capability – he is passionate about the fact 'the manager makes the difference'.
Stuart joined Weetabix in the autumn of 2012, leaving Masco Corporation after 4 years serving as both the European HR and Customer Services Director.
Prior Career:
Interim HR Director – Thomas Cook
Group OD Director – Boots PLC
Head of Corporate HR, OD & Change – A&L (Santander)
Head of HR, Change & Development - Whitbread Hotels
General Manager (Restaurants & Hotels) – Whitbread Group
Stuart lives in Silverstone, Northamptonshire with his wife, Christine and twin daughters Megan & Sarah. Stuart is a keen fundraiser and enjoys triathlon, wild swimming and the challenges of endurance sport.

Tim Pointer
Senior Vice President, People & Culture
CAA-GBG
As Senior Vice President, People & Culture, Tim is a member of the global executive team of brand management agency CAA-GBG leading their people strategy with a team across the Americas, Asia and EMEA. Tim is passionate about accelerating organisational performance by strengthening purpose, building leadership, aligning stakeholder engagement, and enhancing business culture. He leads on the full scope of people matters including organisational development, talent, DEI, business design, learning & development, remuneration, governance, employee performance, employee relations, culture and behaviours.
Tim joined CAA-GBG in June 2018 from Dixons Carphone, where he was HR Director of the Connected World Services Division, working between offices in Kansas and London. Previously Tim was Chief People Officer of Pentland (Lacoste; Ted Baker; Speedo); and held regional HR Director roles at Diesel (EMEA), and liquor joint-venture Maxxium (Asia- Pacific) when he lived and worked in Sydney, Australia, for 5 years.
Tim is a qualified coach; an alumnus of the University of York, Lancaster University and London Business School; and is a Chartered Fellow of the CIPD. He is recognised in HR Magazine's 'Most Influential 2021' as one of the UK's leading contemporary practitioners.
Tim has mentored within the CIPD's Aspiring HRD programme since 2015; co-founded the Business Culture Community in 2016; and has been heard on the 'That HR Podcast' since 2018. He is an FA-qualified football coach and can be found by a touchline most Sunday mornings.

Patti Alderman
AVP, Digital Experience
Cognizant
Patti has spent the majority of her career in consulting, helping clients transform their business. She has held various leadership roles across experience strategy, digital design, business design, and experience led change & adoption – pushing to find new ways to use design led approaches to unlock business value. Most recently Patti was the Chief Customer Officer at Slalom, a consulting business focused on strategy, technology, and business transformation. Prior to this she was at Accenture and Fjord for 17 years.
"Our clients have big aspirations, and we have the privilege in helping them achieve and accelerate those ambitions. And on a great day – we get the chance to push them even further than what they thought was possible."