How can technology enhance the new employee experience?
Join this webinar to find out how to leverage the best technology available and improve the employee experience
Sign up to watch
Webinar
One hour
Employee engagement
Technology is driving change all around us. It represents an integral part of success in almost every business today.
We live in a digital era where people's expectations and demands have drastically changed. They wish to have everything fast and at their disposal on their mobiles.

But, what does this mean for your employees? Have their expectations and demands also changed due to technology?
From recruitment to on-boarding, training and career progression through to on demand pay – the new employee experience is being changed and shaped by technology. A digitally enabled, personalised employee experience is key to attracting, engaging and retaining top talent.
Discover how you can embed the ultimate employee experience into your culture by utilising technology. Learn how to attract and retain the very best talent available to your organisation in the coming months as the pandemic runs its course.
Register for this live webinar to learn how to raise your game when engaging your employees. Subjects covered include:
Employee wellbeing
Improving communication
Increasing productivity
The latest technological insights and what is coming down the line

Join our webinar to discuss this crucial topic to find out how organisations can leverage the technology available and offer their workforce the very best employee experience.

In partnership with...
Speakers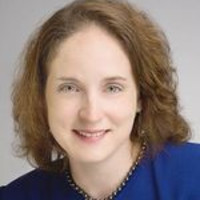 Alexandra Levit
Writer, workplace expert, futurist, former adviser to the Obama administration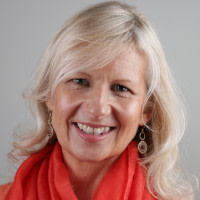 Suzanne Bidlake
Contributing Editor
People Management Insight (Host)
share
An error occurred trying to play the stream. Please reload the page and try again.
Close

Alexandra Levit
Writer, workplace expert, futurist, former adviser to the Obama administration
Alexandra Levit's goal is to prepare organisations and their employees to be competitive and marketable in the future business world. A former nationally syndicated columnist for the Wall Street Journal and writer for the New York Times, Fast Company, and Forbes, Alexandra has authored several books, including the international bestseller They Don't Teach Corporate in College and Humanity Works: Merging People and Technologies for the Workforce of the Future.
Alexandra recently became a partner with organisational development firm PeopleResults. She consults and writes on leadership development, human resources, technology adoption, entrepreneurship, innovation, career and workplace trends on behalf of numerous Fortune 500 companies including American Express, Canon, Deloitte, DeVry University, Intuit, SilkRoad, and Staples, and has spoken on these topics at hundreds of organisations around the world including Abbott, ADP, Bank of America, Cardinal Health, Campbell Soup, Exelon, the Federal Reserve Bank, the Human Capital Institute, McDonalds, Microsoft, PepsiCo, the Society of Human Resource Management, and Whirlpool.
In the last several years, Alexandra has conducted proprietary research on the future of work, technology adoption, the millennial generation, gender differences and bias, and the skills gap. She also served as a member of Business Roundtable's Springboard Project, which advised the Obama administration, the U.S. Department of Labor, and the U.S. Department of Defense on current employment issues.
Alexandra is also a frequent national media spokesperson and is regularly featured in outlets including USA Today, National Public Radio, CNN, ABC News, CNBC, Forbes, the Associated Press, and Glamour. She was named an American Management Association Top Leader for two years in a row and has also been Money Magazine's Online Career Expert of the Year and the author of one of Forbes' best websites for women.
A member of the Northwestern University Council of 100 and the Young Entrepreneur Council, Alexandra received the prestigious Emerging Leader Award from her alma mater. The award honours a Northwestern graduate under 35 who had made a significant impact in her field and in society. She was also named to the Thinkers50's Radar Class of 2019. This global organisation identifies the individuals developing the most compelling business and management ideas of our age. She resides in Chicago, IL.

Hayley Honeyman
HR technology director
Deloitte
Hayley is an experienced HR Technology Director at Deloitte, specialising in major HR Transformation programmes. Hayley has a unique set of HR Technology and Transformation skills acquired across a career spanning Industry and Consulting.

With a proven track record of delivering integrated HRIS solutions as part of wider business transformation programmes Hayley has held posts in a number of international blue chips. Operating in diverse and complex marketplaces, working with Executive Board's and Leadership teams Hayley's focus has been to produce results by developing strategies into workable commercial reality.

Jonny Gifford
Senior advisor, organisational behaviour
CIPD
Jonny's work centres on generating robust and relevant research insight and strengthening links between research and practice. He has been conducting applied research in the field of employment and people management for over 15 years, with previous roles at Westminster Business School, the Institute for Employment Studies and Roffey Park Institute. His interests include job quality or 'good work', workplace conflict, and behavioural science insights into core HR areas such as recruitment, reward, performance management, ethical behaviour and wellbeing. He directs the CIPD's annual Applied Research Conference, leads the CIPD's work on evidence-based practice, and is a seasoned public speaker.

Sunila Jethwa
Vice president of global operations
Ceridian
Sunila is responsible and accountable for bringing a strategic focus to the expansion of our Operations function and its overall global strategy. Over 20 years of her career has been working in HR and Payroll. She has a wealth of international experiences and achievements enabling business transformation through leadership of Global Enablement & Transformation. She is passionate about the success and experience of our customers and drives a 'One Team' approach to promote strong partnership, embrace different cultures and foster engagement.